Skin Care Products
                                                                                                                                    
Environ®Skin Care Products
Environ® Skin Care products is a cosmeceutical line backed by science and medicine. These products incorporate the latest research in high grade vitamin (A, C, E), antioxidant, and peptide infusions into the skin to restore, replenish, and protect the skin.

Clarisonic® Pro Skin Cleansing System

The first step to any skin care regimen is proper cleansing. Typical manual cleaning does not adequately remove all the oil and debris that may clog pores and dull the appearance of the skin. This build-up can damage the health of your skin and prevent the penetration of your skin care products to work the way they should.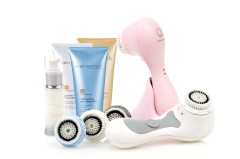 From the makers of the Sonicare® electric toothbrush, the Clarisonic® Skin Cleansing System uses a patented sonic frequency of more than 300 movements per second to gently remove oil and debris, leaving behind healthier, more radiant skin. The Clarisonic® PRO Sonic Skin Cleansing System is designed specifically for professional use and is only available for sale by skin care professionals.
The Benefits of Using the Clarisonic® Pro
Removes 6X more makeup than manual cleansing
Removes 2X more dirt and oil than manual cleansing
Leaves skin feeling and looking smoother
Reduces the appearance of visible pores
Removes impurities that may prevent products from working their best
With the use of the Clarisonic® Pro Sonic Skin Cleansing System, you will notice smoother, softer skin with a radiant and healthy glow. Proper cleansing is the essential first step in any skin care regimen.
Obagi Medical
Obagi® Medical skin care products are the leaders in prescription strength skin care systems. These products utilize Penetrating Therapeutics™, a patented technology that helps ingredients penetrate deep into the skin, for optimal results in its transformation. The Obagi® skin care products are formulated to improve the signs of aging and photodamage: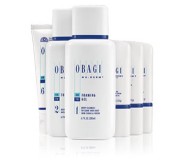 Age spots
Fine lines and wrinkles
Rough skin
Sallowness (complexion)
Hyperpigmentation (discoloration)
Obagi® skin care products will improve the signs of aging and photodamage in your skin revealing a healthier, more radiant glow.
Image Skincare
Beautiful Skin starts with healthy skin.  To maintain and improve skin health, an effective, professional pharmaceutical skincare regimen is essential.
The IMAGE skincare system is available exclusively through licensed physicians and estheticians who are highly trained and educated in individual skincare programs.  Treat you skin to a new level of health from IMAGE.